The country needs to exploit its vast reservoirs expeditiously to put an end to the prevailing energy crisis: Khawaja Muhammad Naeem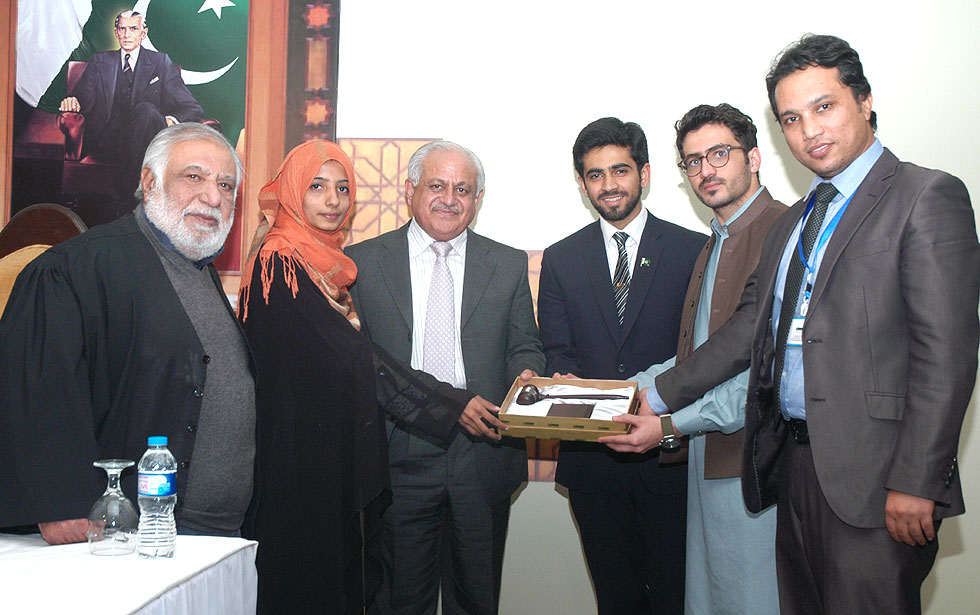 Islamabad, January 20; Khawaja Muhammad Naeem Member, National Electric Power Regulatory Authority (NEPRA) addressed the Youth Parliament Session on "Pakistan's Energy Futures: NEPRA's role in managing National Energy Crisis".
Speaking on the occasion, Khawaja Muhammad Naeem said that timely payments to the generating companies could ensure smooth operations, consequently minimizing the existing level of load shedding. It is also important that both Federal and Provincial Governments must carry out energy audits of all Government buildings.
He further said that in order to deal with the current energy crisis, effective measures should be taken to make good use of the resources available in Pakistan.
During the course of the day, a Calling Attention Notice was presented by Mr. Suneel Parwani (YP59-SINDHH12) and Mr. Ehitsham Ul Haq (YP15-KP03) on the Tharparkar crisis that led to several deaths.
The Youth Minister for Law, Justice and Human Rights Syed Muhammad Abdullah (YP07-FATA01) presented a Government Bill on "Employment of Prisoners in Pakistan: A Legislative Reform".
Syed Muhammad Abdullah (YP07-FATA01) and Mr. Zeeshan Ahmad (YP08-FATA02) tabled a resolution before the respective House on the elimination of religious extremism especially in the underdeveloped areas of Southern Punjab, FATA, Interior Sindh and Balochistan. The resolution was adopted unanimously by the House.
A report on the 'Power and Influence of the Taliban' was presented by Mr. Naveed-ur-Rehman Anwar (YP18-KP06) and Malik Muhammad Danish (YP29-PUNJAB10) before the House.
Resolutions presented by the members of the respective Youth Parliament include: increasing the number of Judges at each level as each Civil Judge has an average of 150 hearings in a day, Government of Pakistan should take more practical initiatives to boost the Information Technology Sector, increasing the Regional Economic Interdependence through bilateral trade and clear system of filing administrative complaints to the Election Commission of Pakistan. The House adopted all the resolutions unanimously.
The Session was adjourned till 0900 hours January 21, 2015.